---
Mobile communication systems
This article is a brief introduction about mobile communication systems in relation with Ozeki VoIP SIP SDK. It describes all you need to know about mobil communication systems and their implementation.
What is the Mobile monitoring systems mean?
Mobile communication can mean more than the original concept that was about mobile phones and GSM networks. In the age of the Internet and voice over IP communication, mobile communication can be extended in many ways. Today's mobile devices are more sophisticated than the former voice phones. People use smart phones, laptops, PDA-s, tablet PC devices. These all can be connected to the Internet, therefore can be connected to a VoIP network too.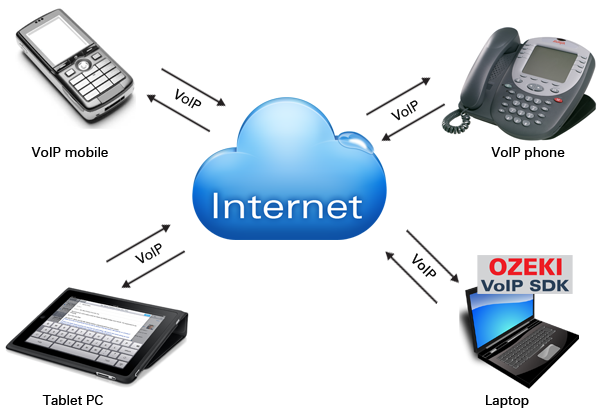 Mobile communication support is a very new area for the VoIP communication. There are solutions that can be used for connecting a mobile device to a VoIP network. Ozeki VoIP SIP SDK is a perfect tool for this solution. With Ozeki VoIP SIP SDK you can build VoIP communication software that are suitable for installing and running on certain mobile devices, even if they use special operating systems like iPhones, iPads or Android devices.
If you want to build a communication network that can accept mobile devices for connection and communication, your communication will be more successful and you can extend the number of people you can reach via your VoIP network.
Mobile implementation
Ozeki VoIP SIP SDK contains useful tools to start implementing VoIP software for mobile platforms. You can use similar program structure and the same methods and you will create more exciting programs with the SDK.
If you want to know more about mobile technologies through Ozeki VoIP SIP SDK, please visit the developers guide sites about the topic.
| | | |
| --- | --- | --- |
| | Examples on mobile implementation: | |
Summary
This article introduced you the basic knowledge about mobile communication systems and showed how Ozeki VoIP SIP SDK can help you to fulfill your wishes about this topic. If you have read through this page carefully, you already have all the knowledge you need to start on your own solution.
If you have any questions or need assistance, please contact us at info@voip-sip-sdk.com
Select a suitable Ozeki VoIP SIP SDK license for your project at: Pricing and licensing information
Related Pages
As you are now familiar with all the terms concerning this topic, now it is time to take a step further and explore what other extraordinary solution Ozeki VoIP SIP SDK can provide to you.
---
---