Ozeki VoIP SDK - Product Guide
How to encrypt calls with SIP encryption
This article is a brief introduction about SIP call encryption in relation with Ozeki VoIP SIP SDK. After reading through this page you will be fully familiar with all the essential terms concerning SIP encryption and what you will need for creating your own solution using Ozeki VoIP SIP SDK.
Introduction
A Session Initiation Protocol (SIP) connection is a Voice over Internet Protocol (VoIP) service offered by many Internet telephony service providers (ITSPs) that connects a company's private branch exchange (PBX) telephone system to the public switched telephone network (PSTN) via the Internet.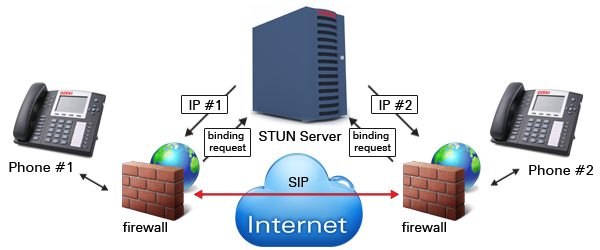 Figure 1 - VoIP-SIP encryption
The increasing concerns about security of calls that run over the public Internet has made SIP encryption more popular. Because VPN is not an option for most service providers, most service providers that offer secure SIP connections use TLS and SRTP for encrypting the traffic. The keys for SRTP are exchanged using RFC 4568
When you want to use SIP encryption on a phone line object, you need to set the transport type on that during the initiation when you call the CreatePhoneLine method (Code 1).

phoneLine = softPhone.CreatePhoneLine(new SIPAccount(true, "875", "875", "875", "875", "192.168.112.101", 5061),
new NatConfiguration(NatTraversalMethod.None, ""), TransportType.Tls);

Code 1 - The instruction to set SIP encryption on a phone line
The TLS settings require the installation of a certificate that you can get from your PBX provider. If that certificate is installed, you can use the SIP encryption in your VoIP Programs freely.
This article introduced you the basic knowledge about SIP call encryption and showed how Ozeki VoIP SIP SDK can help you to fulfill your wishes about this topic. If you have read through this page carefully, you already have all the knowledge you need to start on your own solution.
As you are now familiar with all the terms concerning this topic, now it is time to take a step further and explore what other extraordinary solution Ozeki VoIP SIP SDK can provide to you.
If you have any questions or need assistance, please contact us at info@voip-sip-sdk.com
You can select a suitable Ozeki VoIP SIP SDK license for your project on Pricing and licensing information page
Related Pages